We are ISO certified
ISO 9001:2015
AMACO is now ISO 9001:2015 certified
On March 24, 2021 AMACO received its first ISO certifciation.
Our Team with the support of Wolfgang GLIEBE Ing. Dipl.Wirtsch.Ing.(NDS) MAS MSc MBA has put a lot of effort into internal processes and implemented a quality management system. The certificate from Quality Austria confirms the application and further development of an effective Quality Management System complying with the requirements of standard ISO 9001:2015.
We are proud of this major step in the AMACO history under the lead of CEO Mag. Matthias Klaudrat.
ISO 9001:2015 Certificate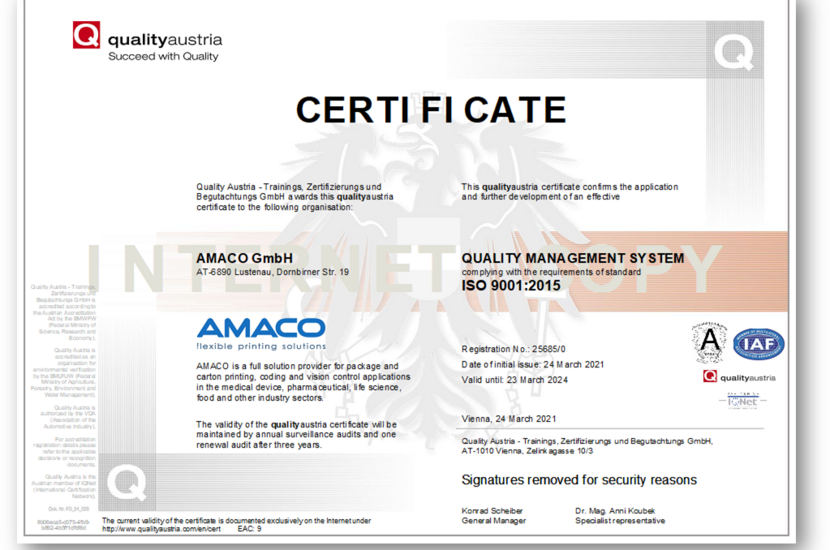 Contact us
Get in touch. We're always standing by and eager to help.